Russia is an important supplier of raw materials in many areas. Besides oil, coal, gas or aluminum, this is platinum and palladium.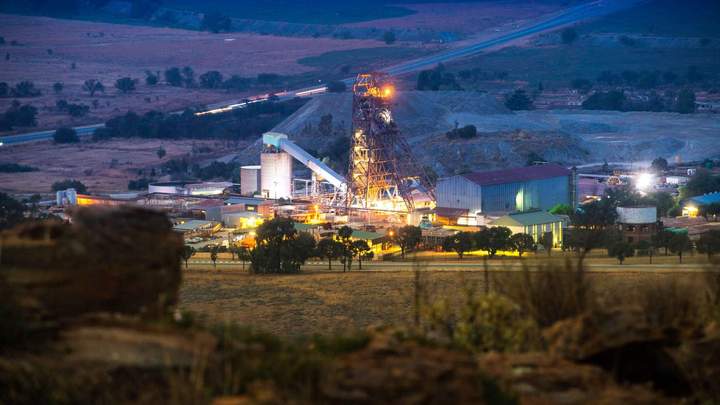 Palladium is used for jewelry production, as an investment metal and especially in the automotive industry. Only in 2010 there was a Nobel Prize for the discovery of the very good catalytic properties of palladium. So gasoline engines contain palladium in the catalyst. Platinum is used in the jewelry industry, in space travel, medicine, in the chemical industry and also in shipbuilding. In the automotive and aerospace sectors, platinum is used to make electrodes in fuel cells and as a catalyst material.
Outside Russia, there is the platinum and palladium producer Sibanye-Stillwater - https://www.youtube.com/watch?v=mKhndWB3VVc -. Its projects are located in South Africa, Zimbabwe and the USA. In addition, the company produces gold and is just gaining a foothold in the battery metal sector.
Palladium is also used in electrical contacts, serving as a diffusion barrier and thus prolonging the life of electrical equipment. Contacts made of gold also have excellent conducting properties. Gold as a safe haven is extremely in focus. At the end of February, an ounce of gold cost a good US$1,909, the highest price ever at the end of February (since the gold standard ceased to exist). Normally, March is the worst month for gold year-on-year, but this time the price of gold could move in a different direction due to the war in Ukraine. So it's time to take a look at the mining companies that have the sought-after precious metal in their projects.
Here, one could think of Ximen Mining - https://www.youtube.com/watch?v=gQ9Xg-64cag -. The company owns two gold and one silver project in British Columbia. Ximen continues to expand its land package around its flagship property, the Kenville Gold Mine.
Latest corporate information and press releases from Sibanye-Stillwater (- https://www.resource-capital.ch/en/companies/sibanye-stillwater-ltd/ -).
In accordance with §34 WpHG I would like to point out that partners, authors and employees may hold shares in the respective companies addressed and thus a possible conflict of interest exists. No guarantee for the translation into English. Only the German version of this news is valid.

Disclaimer: The information provided does not represent any form of recommendation or advice. Express reference is made to the risks in securities trading. No liability can be accepted for any damage arising from the use of this blog. I would like to point out that shares and especially warrant investments are always associated with risk. The total loss of the invested capital cannot be excluded. All information and sources are carefully researched. However, no guarantee is given for the correctness of all contents. Despite the greatest care, I expressly reserve the right to make errors, especially with regard to figures and prices. The information contained herein is taken from sources believed to be reliable, but in no way claims to be accurate or complete. Due to court decisions, the contents of linked external sites are also co-responsible (e.g. Landgericht Hamburg, in the decision of 12.05.1998 - 312 O 85/98), as long as there is no explicit dissociation from them. Despite careful control of the content, I do not assume liability for the content of linked external pages. The respective operators are exclusively responsible for their content. The disclaimer of Swiss Resource Capital AG also applies: https://www.resource-capital.ch/en/disclaimer/
Bewerten Sie diesen Artikel
Hinweis
Für den Inhalt der Pressemitteilung ist der Einsteller, J. Schulte (Tel.: 015155515639), verantwortlich.
Pressemitteilungstext
: 544
Wörter
, 4662
Zeichen
.
Artikel reklamieren