Problems with climate change are causing a rethink in the energy sector and also in the food sector.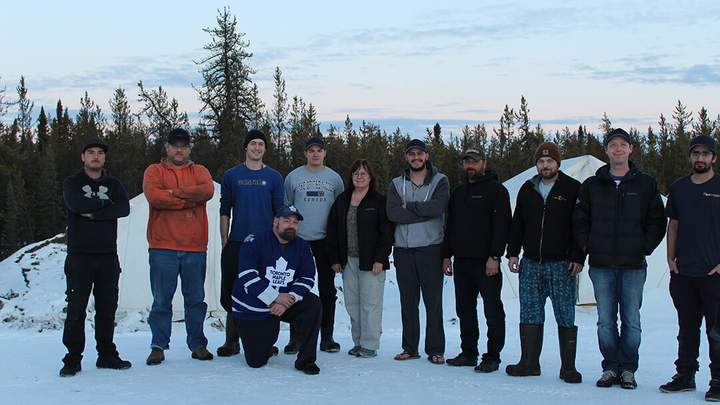 Nuclear energy is said to have great upside potential and its attractiveness is increasing. This can be seen, for example, in the performance of the Sprott Physical Uranium Trust. It has grown tremendously in one year, from an initial 18 million pounds of uranium to about 55 million pounds of uranium. At the same time, the price of uranium rose from $28 to about $53 per pound. And some even believe that soon a pound of uranium could cost close to 100 U.S. dollars. That's because the imbalance between supply and demand is anything but small.
In Europe, energy prices are spiraling out of control and people are divesting from fossil fuels to combat climate change. Last year there was already talk of a comeback for nuclear energy, and that this has become reality can be seen from the current price of uranium.
IsoEnergy - https://www.youtube.com/watch?v=7UPcsGXmoMI -, for example, should be pleased about this. With a number of projects (Larocque East, Geiger, Hawk and Range) in the Athabasca Basin in Saskatchewan, the company is well positioned.
Not only climate change and nuclear energy have come under increased scrutiny, but also the supply of food. Everyone is feeling the inflation in this area. Shortage of raw materials, inflation and poor harvests caused higher prices for various foodstuffs even before the Ukraine war.
For investors, this area is also of interest, and EnWave - https://www.youtube.com/watch?v=p8HSFGdXx0g - is definitely one of them. That's because the company has created new and innovative applications for food manufacturers with its breakthrough REV™ technology. The patented drying method is already used by more than 50 companies in more than 20 countries. Cannabis products and pharmaceuticals also use EnWave's technology.
Current company information and press releases from IsoEnergy (- https://www.resource-capital.ch/en/companies/iso-energy-ltd/ -) and EnWave (- https://www.resource-capital.ch/en/companies/enwave-corp/ -).
In accordance with §34 WpHG I would like to point out that partners, authors and employees may hold shares in the respective companies addressed and thus a possible conflict of interest exists. No guarantee for the translation into English. Only the German version of this news is valid.

Disclaimer: The information provided does not represent any form of recommendation or advice. Express reference is made to the risks in securities trading. No liability can be accepted for any damage arising from the use of this blog. I would like to point out that shares and especially warrant investments are always associated with risk. The total loss of the invested capital cannot be excluded. All information and sources are carefully researched. However, no guarantee is given for the correctness of all contents. Despite the greatest care, I expressly reserve the right to make errors, especially with regard to figures and prices. The information contained herein is taken from sources believed to be reliable, but in no way claims to be accurate or complete. Due to court decisions, the contents of linked external sites are also co-responsible (e.g. Landgericht Hamburg, in the decision of 12.05.1998 - 312 O 85/98), as long as there is no explicit dissociation from them. Despite careful control of the content, I do not assume liability for the content of linked external pages. The respective operators are exclusively responsible for their content. The disclaimer of Swiss Resource Capital AG also applies: https://www.resource-capital.ch/en/disclaimer/
Bewerten Sie diesen Artikel
Hinweis
Für den Inhalt der Pressemitteilung ist der Einsteller, J. Schulte (Tel.: 015155515639), verantwortlich.
Pressemitteilungstext
: 565
Wörter
, 5350
Zeichen
.
Artikel reklamieren