In the case of gold, it is its resilience in the face of inflation. But copper is also a special commodity.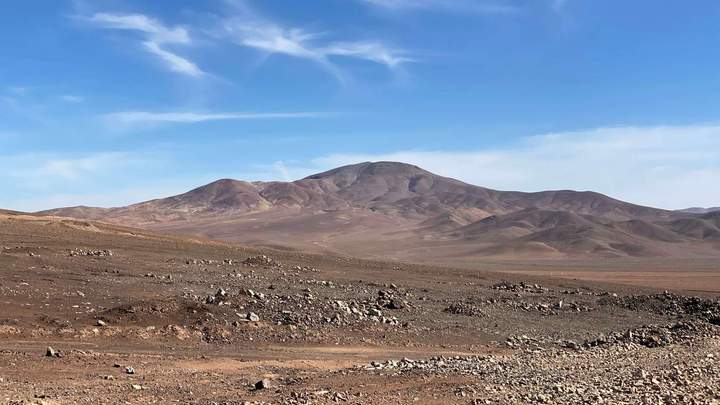 At some point, the time will come, and gold will show a new record high in price. Good for investors who are already invested. Gold is the metal that attracts the most attention and has done so for thousands of years. In times like these, hard assets are in demand and gold is simply one of them. Of course, at the moment it's often energy producers, oil and gas companies that are enjoying higher share prices, think Shell for example, where earnings in the first quarter of 2022 were around three times higher than the same quarter last year. All well and good, or not, when you think of the underlying less nice events. But gold has a temporal component that is incomparable. It has preserved values over millennia. No other metal has managed to do this.
Another metal that seems to have special characteristics is copper. The boom in electromobility cannot be stopped, and electric cars need significantly more copper than conventional vehicles. This applies worldwide and will lead to an increase in copper demand. The electrical and electronics industry also needs metals with conductive properties, as is the case with copper. Copper is used in architecture as well as in cables, motors and shielding. It is actually ubiquitous. The commercial vehicle market is also an important driver of copper demand, as are infrastructure projects or charging stations. Companies such as Aztec Minerals or Torq Resources have the economic metal copper in their mining projects.
Aztec Minerals - https://www.youtube.com/watch?v=fyf8rv94t44 - is well funded following a private placement to continue exploration work at its Cervantes Porphyry gold-copper project in Sonora, Mexico and its Tombstone epithermal gold-silver-lead-zinc-copper project in Arizona.
Torq Resources - https://www.youtube.com/watch?v=Yf-0L2au5ik - holds gold and copper in its three projects in Chile. The focus is particularly on high-grade regions.
Current corporate information and press releases from Torq Resources (- https://www.resource-capital.ch/en/companies/torq-resources-inc/ -).
In accordance with §34 WpHG I would like to point out that partners, authors and employees may hold shares in the respective companies addressed and thus a possible conflict of interest exists. No guarantee for the translation into English. Only the German version of this news is valid.

Disclaimer: The information provided does not represent any form of recommendation or advice. Express reference is made to the risks in securities trading. No liability can be accepted for any damage arising from the use of this blog. I would like to point out that shares and especially warrant investments are always associated with risk. The total loss of the invested capital cannot be excluded. All information and sources are carefully researched. However, no guarantee is given for the correctness of all contents. Despite the greatest care, I expressly reserve the right to make errors, especially with regard to figures and prices. The information contained herein is taken from sources believed to be reliable, but in no way claims to be accurate or complete. Due to court decisions, the contents of linked external sites are also co-responsible (e.g. Landgericht Hamburg, in the decision of 12.05.1998 - 312 O 85/98), as long as there is no explicit dissociation from them. Despite careful control of the content, I do not assume liability for the content of linked external pages. The respective operators are exclusively responsible for their content. The disclaimer of Swiss Resource Capital AG also applies: https://www.resource-capital.ch/en/disclaimer/
Bewerten Sie diesen Artikel
Hinweis
Für den Inhalt der Pressemitteilung ist der Einsteller, J. Schulte (Tel.: 015155515639), verantwortlich.
Pressemitteilungstext
: 573
Wörter
, 4882
Zeichen
.
Artikel reklamieren