Even if the market is currently creating a headwind for the silver price, trends can reverse.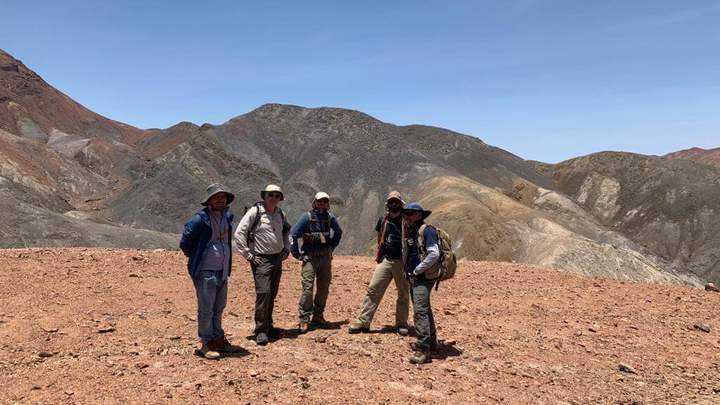 Silver is benefiting particularly from the green energy transition and is thus likely to be in strong demand in the long term. Fundamentals are very good, with all demand sectors showing gains. Markets are still being impacted by the effects of the Covid pandemic, geopolitical concerns have increased, and the recent sell-off in equities is still ongoing. On top of that, rising interest rates are hurting precious metals prices. But the silver market has supply-demand dynamics that should be examined more closely. 
Silver inventories have been in deficit since last year. Silver supplies are tight and analysts at Metals Fokus, for example, forecast a significant deficit in 2022, amounting to 72 million ounces of silver. Silver grades have also been declining for several years. In order to maintain or increase the supply of silver, silver companies would have to invest more in exploration and development. But miners also have to deal with inflation. Costs are expected to rise because exploration and production cannot succeed without fuels. And these, as everyone knows, have become very expensive. So, it's difficult to imagine that mining companies will greatly increase their activities. And there is also a shortage of skilled workers in silver mining. In 2021, for example, total known silver resources grew by only one percent. That's where it might pay to bet on companies with silver in their projects.
There is Discovery Silver - https://www.youtube.com/watch?v=wS8MreV3_mo -, for example. Its flagship Cordero project is one of the largest silver deposits in the world. Drilling is underway and the general conditions are excellent.
Tier One Silver - https://www.youtube.com/watch?v=ehXXANrBHsQ&t=205s - is active in silver, gold and base metals in Peru. Flagship project is the Curibaya project, which has high grade silver, gold and copper assays.
Current corporate information and press releases from Discovery Silver (- https://www.resource-capital.ch/en/companies/discovery-silver-corp/ -) and Tier One Silver (- https://www.resource-capital.ch/en/companies/tier-one-silver-inc/ -).
In accordance with §34 WpHG I would like to point out that partners, authors and employees may hold shares in the respective companies addressed and thus a possible conflict of interest exists. No guarantee for the translation into English. Only the German version of this news is valid.

Disclaimer: The information provided does not represent any form of recommendation or advice. Express reference is made to the risks in securities trading. No liability can be accepted for any damage arising from the use of this blog. I would like to point out that shares and especially warrant investments are always associated with risk. The total loss of the invested capital cannot be excluded. All information and sources are carefully researched. However, no guarantee is given for the correctness of all contents. Despite the greatest care, I expressly reserve the right to make errors, especially with regard to figures and prices. The information contained herein is taken from sources believed to be reliable, but in no way claims to be accurate or complete. Due to court decisions, the contents of linked external sites are also co-responsible (e.g. Landgericht Hamburg, in the decision of 12.05.1998 - 312 O 85/98), as long as there is no explicit dissociation from them. Despite careful control of the content, I do not assume liability for the content of linked external pages. The respective operators are exclusively responsible for their content. The disclaimer of Swiss Resource Capital AG also applies: https://www.resource-capital.ch/en/disclaimer/
Bewerten Sie diesen Artikel
Hinweis
Für den Inhalt der Pressemitteilung ist der Einsteller, J. Schulte (Tel.: 015155515639), verantwortlich.
Pressemitteilungstext
: 567
Wörter
, 5049
Zeichen
.
Artikel reklamieren