It is impossible to imagine our world without lithium-ion batteries. Lithium is therefore in great demand.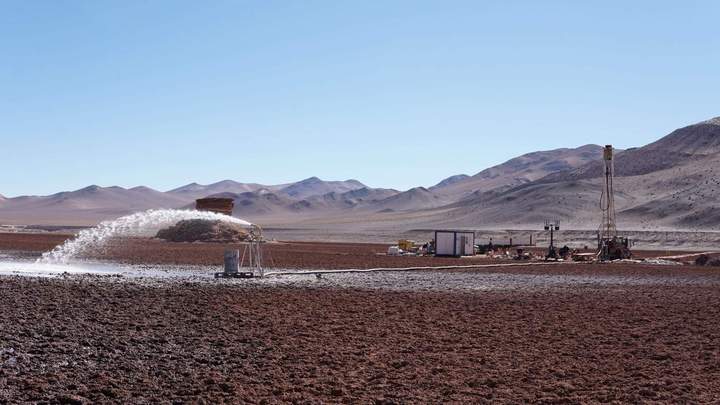 In the past, lithium was used mainly for glass and ceramics, as well as for greases, powders and industrial applications. In the transition from fossil fuels today, the raw material lithium plays an important role. Technological developments, lower costs and continued political support are driving this development. Installations are also expected to increase from about ten GWh today to about 500 GWh by 2030. This will result in a huge demand for lithium. Added to this is the demand from the electric vehicle sector.
Battery sizes are expected to continue to grow, and range is now an important issue for buyers. Between January 2021 and June 2022, the price of lithium has risen from $6,750 per ton to a good $68,000. To bridge the gap between supply and demand, new types of extraction techniques are emerging, such as extracting lithium from clay deposits.
In Nevada, for example, there is Cypress Development - https://www.youtube.com/watch?v=9UyTvZ8scHI&t=30s - a company that wants to extract the lithium in clay deposits and is developing the Clayton Valley Lithium Project there. Even if lithium prices ease or stabilize in the short term, in the longer term it will remain a commodity in high demand.
Alpha Lithium - https://www.youtube.com/watch?v=9d-nsnTk4ZY&t=7s - wants to start producing lithium in Argentina in the famous Lithium Triangle soon. 
Current corporate information and press releases from Alpha Lithium (- https://www.resource-capital.ch/de/unternehmen/alpha-lithium-corp/ -) and Cypress Development (- https://www.resource-capital.ch/de/unternehmen/cypress-development-corp/ -).
In accordance with §34 of the German Securities Trading Act (WpHG), I would like to point out that partners, authors and employees may hold shares in the respective companies addressed and that there is therefore a possible conflict of interest. No guarantee for the translation into German. Only the English version of this news is valid.

Disclaimer: The information provided does not constitute any form of recommendation or advice. Express reference is made to the risks involved in securities trading. No liability can be accepted for any damages arising from the use of this blog. I would like to point out that shares and especially warrant investments are fundamentally associated with risk. The total loss of the invested capital cannot be excluded. All information and sources are carefully researched. However, no guarantee is given for the correctness of all contents. Despite the greatest care, I expressly reserve the right to make a mistake, especially with regard to figures and prices. The information contained is taken from sources that are considered reliable, but in no way claim to be correct or complete. Due to judicial decisions the contents of linked external pages are to be answered for (so among other things regional court Hamburg, in the judgement of 12.05.1998 - 312 O 85/98), as long as no explicit dissociation from these takes place. Despite careful control of the contents, I do not assume any liability for the contents of linked external pages. The respective operators are exclusively responsible for their content. The disclaimer of Swiss Resource Capital AG applies additionally: https://www.resource-capital.ch/de/disclaimer-agb/ .
Bewerten Sie diesen Artikel
Hinweis
Für den Inhalt der Pressemitteilung ist der Einsteller, J. Schulte (Tel.: 015155515639), verantwortlich.
Pressemitteilungstext
: 509
Wörter
, 4677
Zeichen
.
Artikel reklamieren