This is the opinion of Elon Musk. Now there are rumors that he wants to play a role in lithium mining in the Osterzgebirge.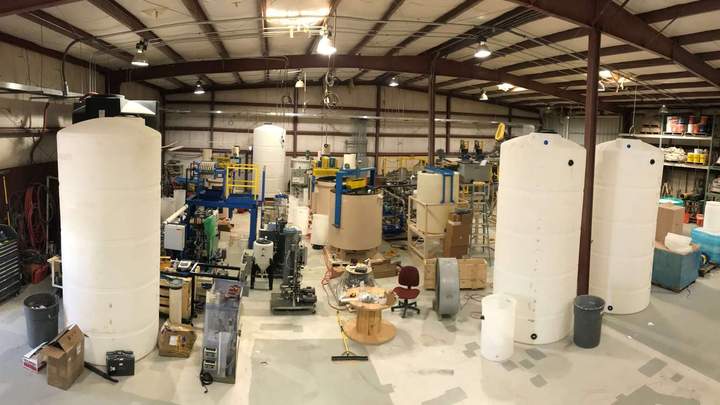 So, there is lithium in the Ore Mountains. Whether Musk actually wants to participate in the extraction of the battery raw material remains to be seen. The fact is that manufacturers of electric vehicles and lithium-ion batteries absolutely need lithium. Zinnwald, a cross-border deposit on the Czech border, is home to one of the largest lithium deposits in Europe. And Musk will need a lot of lithium for his Gigafactory in Grünheide, just like all vehicle manufacturers who are focusing on electromobility. By 2035, it is estimated that about twice the current lithium production will be needed (Fraunhofer Institute, Saxony Ministry of Economics). And in times of supply chain problems, the supply of the battery metal is a particular focus, especially in terms of independence from foreign sources.
Research into lithium deposits in the Ore Mountains began back in 2010, and around 125,000 tons of the metal are said to be lying dormant here. This could supply up to 20 million electric cars. Electromobility is a long-term trend from which even smaller lithium companies can benefit. Particularly high-grade lithium can be found in the Lithium Triangle.
There in Argentina, for example, Alpha Lithium - https://www.youtube.com/watch?v=qwQHXVfmBy4 -, a financially very well positioned company with the projects Salar del Hombre Muerto and Tollilar Salar is busy with drilling programs.
If you look more at technologies in the lithium sector, you can't avoid Li-Metal - https://www.youtube.com/watch?v=D2WvBpSM0ws . The company develops high-performance batteries of the next generation. Lithium metal anodes are the focus. Li-Metal has an anode production facility in New York. Construction of a metal production facility in Ontario has been completed.
Current company information and press releases from Alpha Lithium (- https://www.resource-capital.ch/en/companies/alpha-lithium-corp/ -) and Li-Metal (- https://www.resource-capital.ch/en/companies/li-metal-corp/ -).
In accordance with §34 WpHG I would like to point out that partners, authors and employees may hold shares in the respective companies addressed and thus a possible conflict of interest exists. No guarantee for the translation into English. Only the German version of this news is valid.

Disclaimer: The information provided does not represent any form of recommendation or advice. Express reference is made to the risks in securities trading. No liability can be accepted for any damage arising from the use of this blog. I would like to point out that shares and especially warrant investments are always associated with risk. The total loss of the invested capital cannot be excluded. All information and sources are carefully researched. However, no guarantee is given for the correctness of all contents. Despite the greatest care, I expressly reserve the right to make errors, especially with regard to figures and prices. The information contained herein is taken from sources believed to be reliable, but in no way claims to be accurate or complete. Due to court decisions, the contents of linked external sites are also co-responsible (e.g. Landgericht Hamburg, in the decision of 12.05.1998 - 312 O 85/98), as long as there is no explicit dissociation from them. Despite careful control of the content, I do not assume liability for the content of linked external pages. The respective operators are exclusively responsible for their content. The disclaimer of Swiss Resource Capital AG also applies: https://www.resource-capital.ch/en/disclaimer/
Bewerten Sie diesen Artikel
Hinweis
Für den Inhalt der Pressemitteilung ist der Einsteller, J. Schulte (Tel.: 015155515639), verantwortlich.
Pressemitteilungstext
: 545
Wörter
, 4350
Zeichen
.
Artikel reklamieren