Prices on the gold market have gone up, but the real comeback is still a long time coming.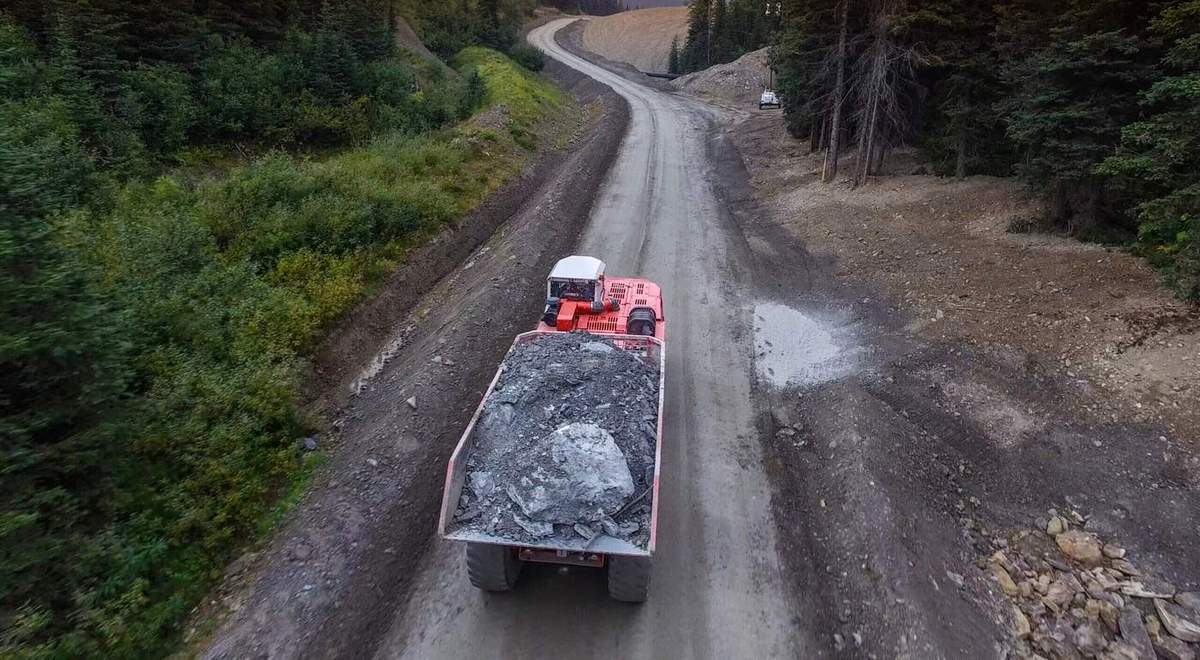 Although the yellow precious metal is in strong demand again in Asia, according to Swiss gold imports, investors are still withdrawing funds from gold ETFs. So it will probably take some time before the gold price can break out significantly from the range around 1,800 U.S. dollars. Most currencies have lost value against the U.S. dollar. The Russian ruble and the Brazilian real have gained in the current year. The Turkish lira has lost more than a quarter of its value. In Turkey, therefore, the price of gold has also risen enormously and is trading close to an all-time high. So here you can clearly see the role of gold as a hedge against currency devaluation. Gold and silver companies are also affected by the Fed decisions. Now the Fed is in a tightening cycle. But once inflation is back to tolerable levels, Fed policy could quickly change again to provide stimulus to the economy. Mining is often leveraged and extremely capital intensive, so that would then bode well for a change in Fed policy.
With a decline in inflation in the U.S., the price of gold has also recovered. Looking at the gold producing countries, especially in South Africa gold production has declined. Conflicts and political unrest, as well as strikes and protests, caused trouble. South Africa used to be the number one gold producer in the world for a long time. Today, South Africa ranks seventh along with Mexico. Mexico is not only a major silver country, but also has large gold resources. Gold and silver account for more than 50 percent of total metal production in Mexico.
Not least for old-age provision, gold shares should also be in the portfolio, for example from Vizsla Silver - https://youtu.be/vRMXJXhrCPY. The company owns gold and silver in Mexico, with the Panuco project, almost 10,000 hectares in size, being the flagship project.
Osisko Development - https://youtu.be/L5DSJRy1B2w - is developing properties in Canada, the U.S. and Mexico to establish itself as a mid-tier gold producer.
Current corporate information and press releases from Vizsla Silver (- https://www.resource-capital.ch/de/unternehmen/vizsla-silver-corp/ -) and Osisko Development (- https://www.resource-capital.ch/de/unternehmen/osisko-development-corp/ -).
In accordance with §34 of the German Securities Trading Act (WpHG), I would like to point out that partners, authors and employees may hold shares in the respective companies addressed and that there is therefore a possible conflict of interest. No guarantee for the translation into German. Only the English version of this news is valid.
 
Disclaimer: The information provided does not constitute any form of recommendation or advice. Express reference is made to the risks involved in securities trading. No liability can be accepted for any damages arising from the use of this blog. I would like to point out that shares and especially warrant investments are fundamentally associated with risk. The total loss of the invested capital cannot be excluded. All information and sources are carefully researched. However, no guarantee is given for the correctness of all contents. Despite the greatest care, I expressly reserve the right to make a mistake, especially with regard to figures and prices. The information contained is taken from sources that are considered reliable, but in no way claim to be correct or complete. Due to judicial decisions the contents of linked external pages are to be answered for (so among other things regional court Hamburg, in the judgement of 12.05.1998 - 312 O 85/98), as long as no explicit dissociation from these takes place. Despite careful control of the contents, I do not assume any liability for the contents of linked external pages. The respective operators are exclusively responsible for their content. The disclaimer of Swiss Resource Capital AG applies additionally: https://www.resource-capital.ch/de/disclaimer-agb/
Bewerten Sie diesen Artikel
Hinweis
Für den Inhalt der Pressemitteilung ist der Einsteller, J. Schulte (Tel.: 015155515639), verantwortlich.
Pressemitteilungstext
: 627
Wörter
, 5301
Zeichen
.
Artikel reklamieren