Lithium is a relatively rare commodity, but is needed in e-cars, cell phones and other wireless devices.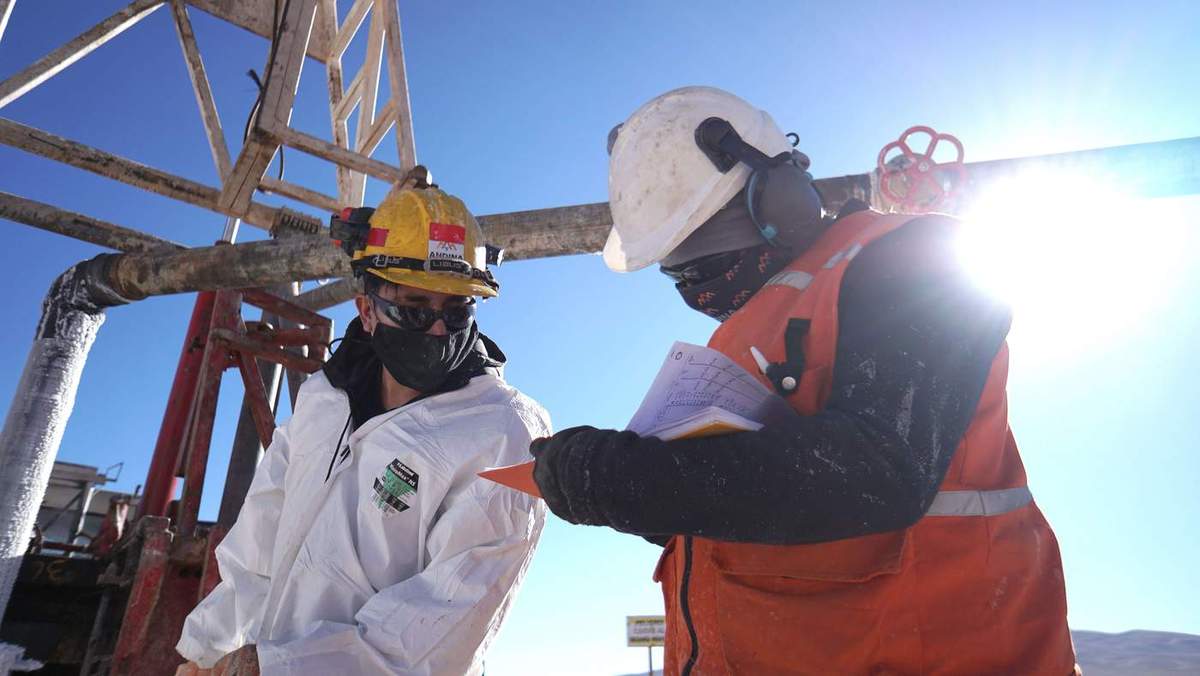 Most lithium comes from Chile and Australia. Due to increasing electrification and the growing number of electric vehicles, the demand for lithium for batteries is growing. One electric vehicle alone contains between ten and fourteen kilograms of lithium. And various automakers have already set a date for the end of production of internal combustion vehicles. Since independence in terms of raw materials is increasingly in demand, the Ministry of Economics in this country wants to cut back on dependencies. The misfortune that dependencies can cause has been seen in the area of energy supply. In countries like Japan, for example, there are already laws that take care of the supply of energy, but also of raw materials.
For example, companies are trying to design e-car batteries that require little lithium. Researchers from Saarland are also trying to extract lithium from seawater. Here, however, research is still in its infancy. For probably a long time, the lithium will come from the known sources and also the amounts of lithium used in the batteries will remain at the current level for quite some time. The so-called lithium triangle is famous for high-quality lithium. Here, salt lakes with very rich lithium deposits are located in Bolivia, Chile and Argentina. And more than half of the coveted raw material is stored here. The price development of lithium shows the importance of this raw material. Companies like Alpha Lithium or Cypress Development with lithium in their projects should have the best chances for the future.
Alpha Lithium - https://www.youtube.com/watch?v=vZLcOGO0aIU - is located in the lithium triangle with its Tollilar lithium project in Argentina. In addition, there is the Hombre Muerto lithium project.
Cypress Development - https://www.youtube.com/watch?v=r2fqNB6XsB4 - is located in Nevada with its Clayton Valley lithium project. A feasibility study will soon be able to provide more details.
Current corporate information and press releases from Alpha Lithium (- https://www.resource-capital.ch/en/companies/alpha-lithium-corp/ -) and Cypress Development (- https://www.resource-capital.ch/en/companies/cypress-development-corp/ -).
In accordance with §34 WpHG I would like to point out that partners, authors and employees may hold shares in the respective companies addressed and thus a possible conflict of interest exists. No guarantee for the translation into English. Only the German version of this news is valid.

Disclaimer: The information provided does not represent any form of recommendation or advice. Express reference is made to the risks in securities trading. No liability can be accepted for any damage arising from the use of this blog. I would like to point out that shares and especially warrant investments are always associated with risk. The total loss of the invested capital cannot be excluded. All information and sources are carefully researched. However, no guarantee is given for the correctness of all contents. Despite the greatest care, I expressly reserve the right to make errors, especially with regard to figures and prices. The information contained herein is taken from sources believed to be reliable, but in no way claims to be accurate or complete. Due to court decisions, the contents of linked external sites are also co-responsible (e.g. Landgericht Hamburg, in the decision of 12.05.1998 - 312 O 85/98), as long as there is no explicit dissociation from them. Despite careful control of the content, I do not assume liability for the content of linked external pages. The respective operators are exclusively responsible for their content. The disclaimer of Swiss Resource Capital AG also applies: https://www.resource-capital.ch/en/disclaimer/
Bewerten Sie diesen Artikel
Hinweis
Für den Inhalt der Pressemitteilung ist der Einsteller, J. Schulte (Tel.: 015155515639), verantwortlich.
Pressemitteilungstext
: 582
Wörter
, 5170
Zeichen
.
Artikel reklamieren