Africa has many raw materials, especially oil, gold, diamonds and ores, as well as platinum and palladium.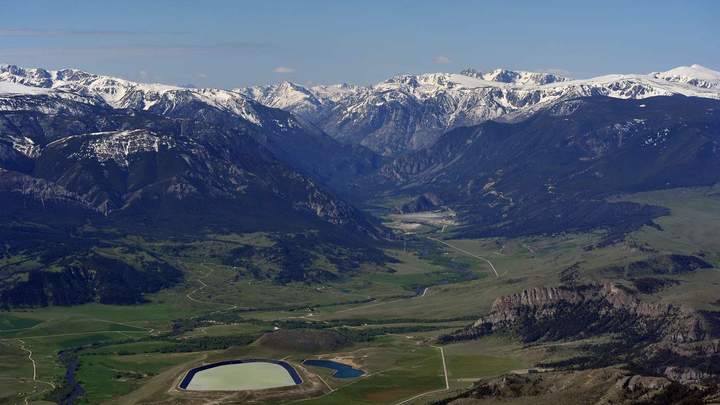 After oil, gold is Africa's most important export product. The wealth of raw materials on the African continent ensures economic growth in many countries there. The colonial development of Africa in the 19th century was driven by mining resources. South Africa produces the world's second-largest amount of platinum, around 47 percent, and 21 percent of gold. The neighboring country of Zimbabwe also produces significant amounts of platinum, palladium, and gold. In Central Africa, the Democratic Republic of Congo is one of the world's richest countries in raw materials. By far the largest consumer of the raw materials produced there is China. Of particular importance are cobalt, gold, silver, copper, oil, uranium, coal and other raw materials. However, the Congo is particularly questionable politically and in large parts also because of mining practices. In contrast, investors find better conditions in other parts of Africa.
In South Africa and Zimbabwe, for example, Sibanye-Stillwater - https://www.youtube.com/watch?v=mKhndWB3VVc - produces platinum, palladium and gold, as well as in the USA. Following the trend of the times, the company has now also become active in the battery metal sector.
Zimbabwe also has a company that has been successfully producing gold and paying dividends for years, Caledonia Mining - https://www.youtube.com/watch?v=7uFCyHCv-zs . By having local investors involved, the company can rely on the acceptance of the locals. Caledonia Mining's Blanket gold mine will produce between 73,000 and 80,000 ounces of gold this year.
Current corporate information and press releases from Sibanye-Stillwater (- https://www.resource-capital.ch/en/companies/sibanye-stillwater-ltd/ -) and Caledonia Mining (- https://www.resource-capital.ch/en/companies/caledonia-mining-corp/ -).
In accordance with §34 WpHG I would like to point out that partners, authors and employees may hold shares in the respective companies addressed and thus a possible conflict of interest exists. No guarantee for the translation into English. Only the German version of this news is valid.

Disclaimer: The information provided does not represent any form of recommendation or advice. Express reference is made to the risks in securities trading. No liability can be accepted for any damage arising from the use of this blog. I would like to point out that shares and especially warrant investments are always associated with risk. The total loss of the invested capital cannot be excluded. All information and sources are carefully researched. However, no guarantee is given for the correctness of all contents. Despite the greatest care, I expressly reserve the right to make errors, especially with regard to figures and prices. The information contained herein is taken from sources believed to be reliable, but in no way claims to be accurate or complete. Due to court decisions, the contents of linked external sites are also co-responsible (e.g. Landgericht Hamburg, in the decision of 12.05.1998 - 312 O 85/98), as long as there is no explicit dissociation from them. Despite careful control of the content, I do not assume liability for the content of linked external pages. The respective operators are exclusively responsible for their content. The disclaimer of Swiss Resource Capital AG also applies: https://www.resource-capital.ch/en/disclaimer/
Bewerten Sie diesen Artikel
Hinweis
Für den Inhalt der Pressemitteilung ist der Einsteller, J. Schulte (Tel.: 015155515639), verantwortlich.
Pressemitteilungstext
: 509
Wörter
, 4789
Zeichen
.
Artikel reklamieren