This year, Earth Overload Day fell on the fourth of May. The supply of natural resources for the current year is being used up earlier and earlier.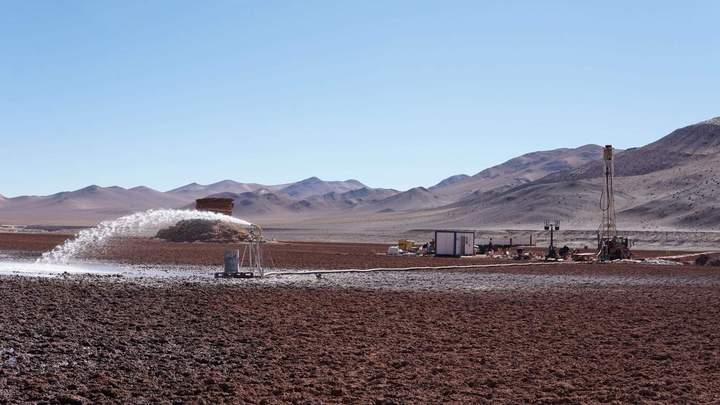 This day (Earth Overshoot Day) is calculated every year for individual countries as well as for the entire earth. If all countries were to economize in the same way as Germany, it would take several Earths to have the necessary resources at their disposal. The ecological footprint is put in relation to the total biocapacity. Sustainability is the big issue, also in mining. Climate protection and resource efficiency are in focus. In the mining sector, green power generation and electrification of mining fleets are helping. ESG criteria, i.e., environmental, social and responsible corporate governance issues, are increasingly coming to the fore. In the mining sector, fewer exhaust gases also mean cost savings in the supply of fresh air. Electric motor drives are often already in use. Line-connected electric machines have been used in mining for some time, but now battery-electric solutions are increasingly being used. 
Also, many mining companies are looking into solar, wind and battery storage systems. One of the majors, Rio Tinto, has set a goal of a fully battery-electric mobile fleet. Two other industry heavyweights, Barrick Gold and Teck Resources have made a joint commitment to reduce their CO2 emissions to zero by 2050. For these ambitious goals to become a reality, electromobility and green energies such as wind and solar need lithium-ion batteries. Without these, there will be no emissions savings. Companies like Alpha Lithium and ION Energy have the lithium in their projects, some of which are already in desperate demand.
Alpha Lithium - https://www.youtube.com/watch?v=_4FylM829Vg - is now one of the big players in the lithium business with an addition to its Tollilar-Salar project in the Lithium Triangle in Argentina. The goal is production in the near future.
ION Energy - https://www.youtube.com/watch?v=tAZP4Xrc-0M - operates in Mongolia, owns two lithium projects there. Mining conditions there are favorable.
Current corporate information and press releases from Alpha Lithium (- https://www.resource-capital.ch/en/companies/alpha-lithium-corp/ -).
In accordance with §34 WpHG I would like to point out that partners, authors and employees may hold shares in the respective companies addressed and thus a possible conflict of interest exists. No guarantee for the translation into English. Only the German version of this news is valid.

Disclaimer: The information provided does not represent any form of recommendation or advice. Express reference is made to the risks in securities trading. No liability can be accepted for any damage arising from the use of this blog. I would like to point out that shares and especially warrant investments are always associated with risk. The total loss of the invested capital cannot be excluded. All information and sources are carefully researched. However, no guarantee is given for the correctness of all contents. Despite the greatest care, I expressly reserve the right to make errors, especially with regard to figures and prices. The information contained herein is taken from sources believed to be reliable, but in no way claims to be accurate or complete. Due to court decisions, the contents of linked external sites are also co-responsible (e.g. Landgericht Hamburg, in the decision of 12.05.1998 - 312 O 85/98), as long as there is no explicit dissociation from them. Despite careful control of the content, I do not assume liability for the content of linked external pages. The respective operators are exclusively responsible for their content. The disclaimer of Swiss Resource Capital AG also applies: https://www.resource-capital.ch/en/disclaimer/
Bewerten Sie diesen Artikel
Hinweis
Für den Inhalt der Pressemitteilung ist der Einsteller, J. Schulte (Tel.: 015155515639), verantwortlich.
Pressemitteilungstext
: 573
Wörter
, 4934
Zeichen
.
Artikel reklamieren