First of all, there is zinc, a substance necessary for humans.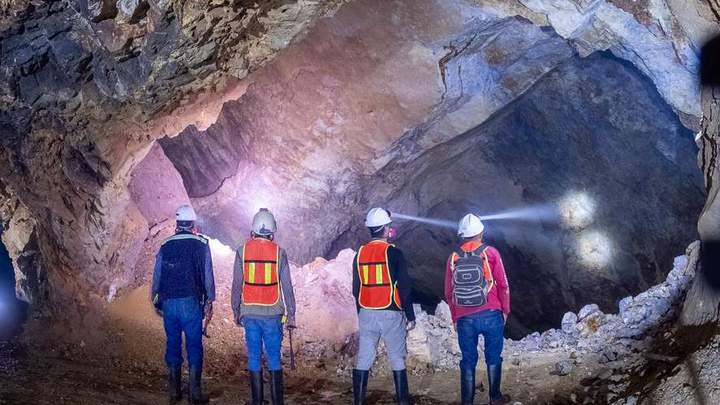 Zinc serves as corrosion protection in galvanizing, that is well known. Zinc is also used in the form of die casting for medical products, in cosmetics and pharmaceutical products or in X-ray systems. For humans, zinc is vital, cannot be produced by the body itself and is therefore an essential trace element.
33 percent of the zinc produced worldwide comes from Chinese mines. The largest reserves, however, are in Australia (50 percent). As the refining process is very energy-intensive, some refineries have cut back production. Inventories are also correspondingly low. In 2021, 13 million metric tons of zinc were produced worldwide, eight percent more than in the previous year. Last year, 4.2 million tons of zinc came from China, 1.6 million tons from Peru and 1.3 million tons from Australia. According to the International Lead and Zinc Study Group, zinc consumption in 2021 is up six percent year-on-year.
China's largest zinc producer is Griffin Mining - https://www.youtube.com/watch?v=8RJs1mZ1ics - through its stake (88.8 percent) in the producing Caijiaying zinc mine. Last year, revenues were up 61 percent year-over-year.
In addition to its position as an investment vehicle, jewelry material and industrial raw material, silver is also used for health purposes. Medical devices or water treatment systems, for example, use the properties of silver. China and Mexico are the largest silver producers, with silver often a by-product of zinc, gold or copper mines. Combined with the booming photovoltaic industry, silver should be in high demand in the future.
One company with silver in its ground is Vizsla Silver - https://www.youtube.com/watch?v=tAZP4Xrc-0M -. Its 100 percent owned Panuco project in Mexico contains high-grade silver and near-term resource expansion is possible.
Current corporate information and press releases from Vizsla Silver (- https://www.resource-capital.ch/en/companies/vizsla-silver-corp/ -) and Griffin Mining (- https://www.resource-capital.ch/en/companies/griffin-mining-ltd/ -).
In accordance with §34 WpHG I would like to point out that partners, authors and employees may hold shares in the respective companies addressed and thus a possible conflict of interest exists. No guarantee for the translation into English. Only the German version of this news is valid.

Disclaimer: The information provided does not represent any form of recommendation or advice. Express reference is made to the risks in securities trading. No liability can be accepted for any damage arising from the use of this blog. I would like to point out that shares and especially warrant investments are always associated with risk. The total loss of the invested capital cannot be excluded. All information and sources are carefully researched. However, no guarantee is given for the correctness of all contents. Despite the greatest care, I expressly reserve the right to make errors, especially with regard to figures and prices. The information contained herein is taken from sources believed to be reliable, but in no way claims to be accurate or complete. Due to court decisions, the contents of linked external sites are also co-responsible (e.g. Landgericht Hamburg, in the decision of 12.05.1998 - 312 O 85/98), as long as there is no explicit dissociation from them. Despite careful control of the content, I do not assume liability for the content of linked external pages. The respective operators are exclusively responsible for their content. The disclaimer of Swiss Resource Capital AG also applies: https://www.resource-capital.ch/en/disclaimer/
Bewerten Sie diesen Artikel
Hinweis
Für den Inhalt der Pressemitteilung ist der Einsteller, J. Schulte (Tel.: 015155515639), verantwortlich.
Pressemitteilungstext
: 553
Wörter
, 5081
Zeichen
.
Artikel reklamieren