CO2 emissions are not only generated when driving a combustion engine, but also in the real estate sector.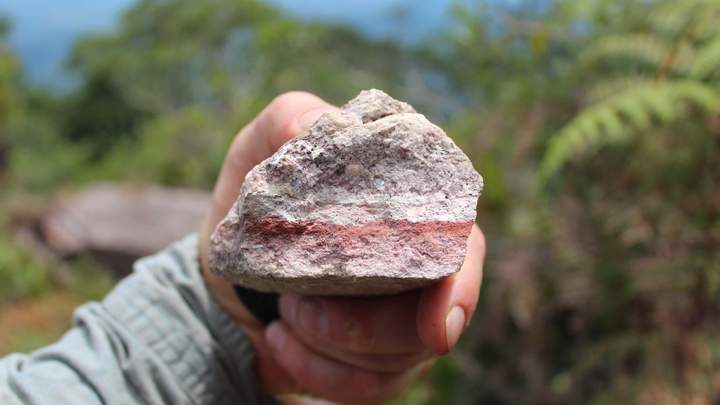 Real estate is responsible for around 36 percent of CO2 emissions in Europe, as it consumes around 40 percent of the energy. 85 percent of European building units were built before 2001, or more than 220 million buildings. According to the European Union's climate targets, greenhouse emissions in the EU from buildings are to be reduced by 60 percent as early as 2030. Extensive renovations are needed. Government subsidies are intended to create incentives for property owners. And if a house was built before 1985, the owner will sooner or later have no choice but to renovate it. Higher construction prices, high interest rates and perhaps fewer subsidies should be considered. Around 80 percent of homes in Germany are still heated with oil or gas.
A crucial raw material for energy-efficient building refurbishment, and thus for decarbonization, is copper. Thermal and electrical lines need copper. Whether in heat exchangers, heat pumps or solar systems, the reddish metal is there. The same applies to climate-neutral energy generation and storage with the help of batteries. Copper is also present in the electronics of smartphones. The German Copper Institute has calculated that a 120-square-meter house in 2020 will contain around 90 kilograms more copper than a house built before 1990. Because copper can be recycled well, it can be considered a "green building" material. Those looking to buy copper can look to stocks such as Hannan Metals or Kutcho Copper.
Hannan Metals - https://www.youtube.com/watch?v=vNLG9b_yZLU - owns large land packages in Peru, including the San Martin project. Copper, gold and silver are the sought-after raw materials. 
Kutcho Copper - https://www.youtube.com/watch?v=CiRVu9QyYyY - is handling the expansion and development of the Kutcho copper-zinc project in British Columbia.
Current corporate information and press releases from Hannan Metals (- https://www.resource-capital.ch/en/companies/hannan-metals-ltd/ -) and Kutcho Copper (- https://www.resource-capital.ch/en/companies/kutcho-copper-corp/ -).
In accordance with §34 WpHG I would like to point out that partners, authors and employees may hold shares in the respective companies addressed and thus a possible conflict of interest exists. No guarantee for the translation into English. Only the German version of this news is valid.

Disclaimer: The information provided does not represent any form of recommendation or advice. Express reference is made to the risks in securities trading. No liability can be accepted for any damage arising from the use of this blog. I would like to point out that shares and especially warrant investments are always associated with risk. The total loss of the invested capital cannot be excluded. All information and sources are carefully researched. However, no guarantee is given for the correctness of all contents. Despite the greatest care, I expressly reserve the right to make errors, especially with regard to figures and prices. The information contained herein is taken from sources believed to be reliable, but in no way claims to be accurate or complete. Due to court decisions, the contents of linked external sites are also co-responsible (e.g. Landgericht Hamburg, in the decision of 12.05.1998 - 312 O 85/98), as long as there is no explicit dissociation from them. Despite careful control of the content, I do not assume liability for the content of linked external pages. The respective operators are exclusively responsible for their content. The disclaimer of Swiss Resource Capital AG also applies: https://www.resource-capital.ch/en/disclaimer/
Bewerten Sie diesen Artikel
Hinweis
Für den Inhalt der Pressemitteilung ist der Einsteller, J. Schulte (Tel.: 015155515639), verantwortlich.
Pressemitteilungstext
: 558
Wörter
, 5109
Zeichen
.
Artikel reklamieren