Lithium-ion batteries need cobalt and so demand for the battery metal is increasing.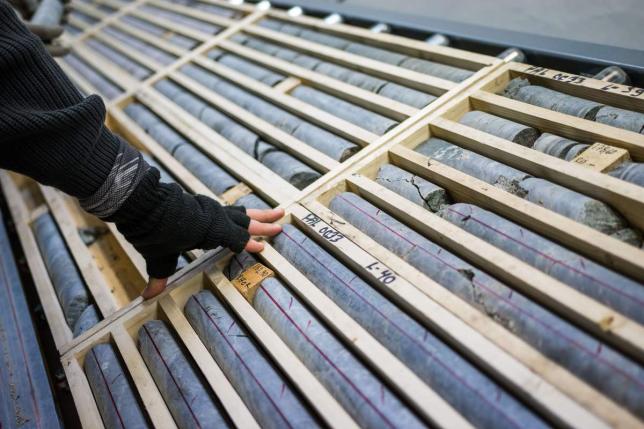 The transition to clean technologies is progressing, and with it the triumph of battery metals, including cobalt. The US Geological Survey has studied which are the main cobalt producing countries. In 2021, the Democratic Republic of Congo was still by far the most important producing country. Around 120,000 tons of cobalt were mined here, representing 70 percent of global production. That Congo is repeatedly associated with human rights abuses, including child labor, and political insecurity is well known. In second place is Russia with 7,600 tons of cobalt, as can be seen with a significantly lower production volume. The large Russian mining company Norilsk Nickel is primarily responsible for cobalt mining. One country that is increasingly coming into focus because of its cobalt resources is Australia. Down Under, too, cobalt is mostly produced as a by-product of copper and nickel mining. In terms of cobalt resources, the country is in second place.
The Philippines take the next place, followed by Canada (4,300 tons of cobalt production in 2021). Several mining companies have positioned themselves here in recent years, which could lead to an increase in cobalt production. Here in Canada, for example, the Canada Nickel Company - https://www.youtube.com/watch?v=hconKNJAX4w - is working on nickel sulfide projects. The main Crawford project, 100 percent owned, is located in the Timmins-Cochrane mining district in Ontario and also contains cobalt. 
Other cobalt mining countries include Cuba, Papua New Guinea, Madagascar, Morocco, and China (2,200 tons of cobalt production in 2021).
Cobalt is also available in Finland, for example, at Mawson Gold's - https://www.youtube.com/watch?v=_Nt7qtgSURo - Rajapalot gold-cobalt project. In addition, there are gold commitments in Sweden and Australia.
Current corporate information and press releases from Mawson Gold (- https://www.resource-capital.ch/en/companies/mawson-gold-ltd/ ) and Canada Nickel Company (- https://www.resource-capital.ch/en/companies/canada-nickel-company-inc/ -).
In accordance with §34 WpHG I would like to point out that partners, authors and employees may hold shares in the respective companies addressed and thus a possible conflict of interest exists. No guarantee for the translation into English. Only the German version of this news is valid.

Disclaimer: The information provided does not represent any form of recommendation or advice. Express reference is made to the risks in securities trading. No liability can be accepted for any damage arising from the use of this blog. I would like to point out that shares and especially warrant investments are always associated with risk. The total loss of the invested capital cannot be excluded. All information and sources are carefully researched. However, no guarantee is given for the correctness of all contents. Despite the greatest care, I expressly reserve the right to make errors, especially with regard to figures and prices. The information contained herein is taken from sources believed to be reliable, but in no way claims to be accurate or complete. Due to court decisions, the contents of linked external sites are also co-responsible (e.g. Landgericht Hamburg, in the decision of 12.05.1998 - 312 O 85/98), as long as there is no explicit dissociation from them. Despite careful control of the content, I do not assume liability for the content of linked external pages. The respective operators are exclusively responsible for their content. The disclaimer of Swiss Resource Capital AG also applies: https://www.resource-capital.ch/en/disclaimer/
Bewerten Sie diesen Artikel
Hinweis
Für den Inhalt der Pressemitteilung ist der Einsteller, J. Schulte (Tel.: 015155515639), verantwortlich.
Pressemitteilungstext
: 549
Wörter
, 5073
Zeichen
.
Artikel reklamieren